Wood Flooring: Wood Flooring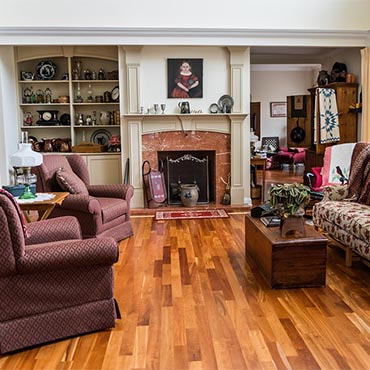 Wood flooring is any product manufactured from timber that is designed for use as flooring, either structural or aesthetic. Wood is a common choice as a flooring material and can come in various styles, colors, cuts, and species.
Brand Overview
---

---
Profile
|
Website
|
Warranty
|
Maintain
|
Green
Our Hallmark Floors hardwood products combines the ageless beauty and craft of hardwood flooring with state-of-the-art manufacturing. We harvest materials in harmony with nature. Our wood floors are manufactured in a sustainable and responsible way. Great care is exercised in manufacturing to ensure a healthful living environment. We produce floors of unsurpassed quality that you will be delighted to call your own. Designed Beautifully for Durability and Sustainable…Hallmark Floors.
---

---
Profile
|
Website
|
Warranty
|
Install
|
Maintain
|
FAQs
Somerset Wood Products is one of the largest manufacturers of Appalachian lumber and flooring in the midwest. Our corporate headquarters is located in Somerset, KY. We have two supporting production facilities, also located in the Somerset area, with a staff of over 300 employees. We also employ a full time forester, to oversee responsible forestry management practices that exceed Best Management Practice standards.